An Amazing Gala at Bangkok
Posted in tourism
Bangkok is the capital of Thailand and, with a population of over eleven million inhabitants, by far its largest city. Its high-rise buildings, heavy traffic congestion, intense heat and naughty nightlife may not immediately give you the best impression — but don't let that mislead you. It is one of Asia's most cosmopolitan cities with magnificent temples and palaces, authentic canals, busy markets and a vibrant nightlife that has something for everyone. To make it more interesting,
Nivas Ravichandran
(Social Media Lead-IEEE Region 10) shares the adventures he had on a trip to bangkok

"The excitement about the first ever travel outside India caught me hard and the thrill grew over every single day. The reason for flying to Bangkok was to be a part of the International Conference on Intelligent Systems, Modeling and Simulations but I was more involved in what the city had to offer to me. For those who wish to party hard and have an economical vacation BANGKOK is the place. In this article I am going to be very frank on bringing out all the faces of Bangkok so please do bare with me. I would rather make it as a list of 10 important things that can help you knew more about Bangkok.
1.
Thai Food
– This is something very important to know about and you will definitely suffer bad (as I did) if you do not plan for this. If you are a pure vegetarian I would suggest Bangkok is not your place. They are pure non vegetarians. Even KFC and Mc Donald's do not serve Vegetarian food. Even Lays has Non vegetarian flavors like Sushi and Lobsters. I was a non-vegetarian and managed food at a few restaurants and KFC.
2.

Money Exchange

– It is advisable to know the current transfer rate and carry a little additional cash for safety. The currency used in Bangkok is Thai Bahts. You can even carry Indian money up to 7500 INR to Bangkok and not more than that. There are a lot of Forex centres at Bangkok which do conversion at a nominal fee. I did a little mistake by converting the cash without knowing the current transfer rate.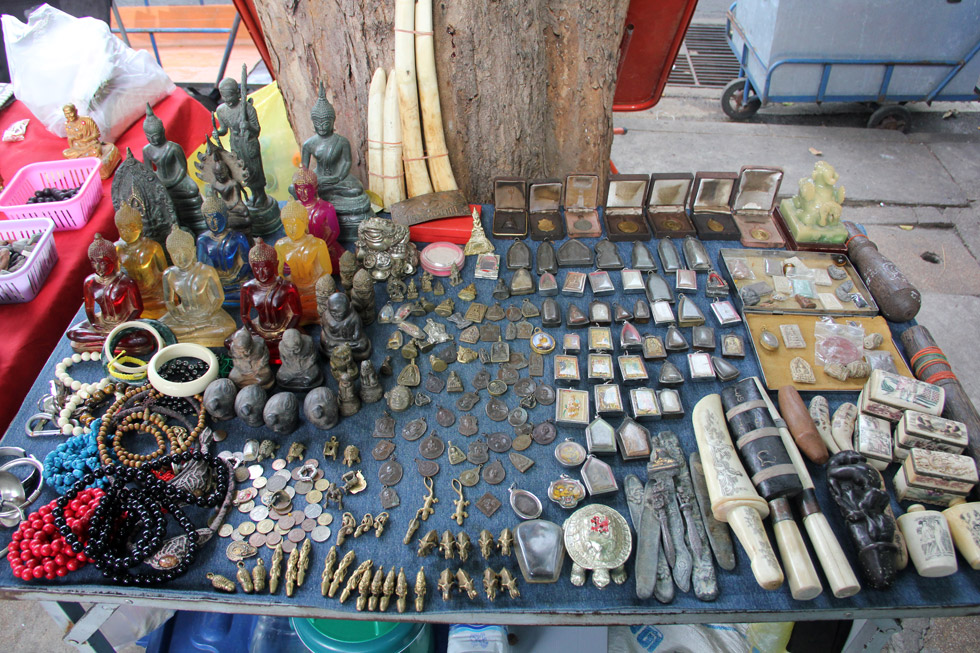 3.

Pimps

– This might sound a little harsh or vulgar but it is very important to know certain things before you go to Bangkok. There are pimps at a lot of places in the city and it is a true fact. They show a photo of a half-naked woman and ask if you want to have sex with the girl. Please keep walking away if you are a person who is not interested in it.
4.

Seven Eleven

– A departmental store which you would see any direction you turn on a busy street of Bangkok. The best part of the store is they sell all the chocolates for INR 30 which sells here at approximately INR 200. Be prepared to spend a lot of money at this place so that you do not return and cry at the airport seeing the prizes hiked up 5 times.
5.

Thai Language

– The language spoken in Bangkok is predominantly Thai. They speak a different accent of English which you might find difficult in the beginning to understand but you will get used to after a while. Do not try telling them large sentences but try conveying them the need of your conversation. It is better to be a bit loud and clear for them to understand what you are trying to say.
6.

Massage Centers

– This is a must do on your list. There are several safe massage centers in Bangkok where they provide you with quality massage and will not loot you of your money. Foot massage and Thai massage are very famous and is really relaxing. Guys would prefer young girls to do a massage for them but the elderly ones are the ones who are more experienced and give you the best massage.
7.

Shirts / Dresses

– The Tees and shirts here are very cheap compared to the prices you see in India but the trick is how you bargain. Do not forget to take back a collection of branded Tees at slashed prices. Indira Market is the best spot to get Tees and it has several Indians roaming around the place. It is also a good place to get Thailand Tees and coolers for really low prices.
8.

Places to visit

– You could look up into websites before you visit Bangkok to know the places to see. The must visit places of Bangkok are Grand Palace, Wat Arun, Floating Market. There are a lot of travel guides who misguide you saying the Grand Palace is closed. Do not listen to them and just walk in. The entry is free and an important thing is please avoid shorts or skirts and sleeveless as they will not allow you into the temple. Wat Arun is a temple with very steep steps and not suitable for elder persons.
The Gangnam Effect
Though the travel to Bangkok was just for three days the memories would stay forever as it was the first voyage outside India and for an entirely new reason. For all those who love to have fun and enjoyment Bangkok is your destination. BON VOYAGE !" says
Nivas Ravichandran
(Social Media Lead-IEEE Region 10).
From the experience of
Nivas Ravichandran
, One thing is clear. Bangkok is awesome and am stacking it to my upcoming trips. How about you?. Share your experience..